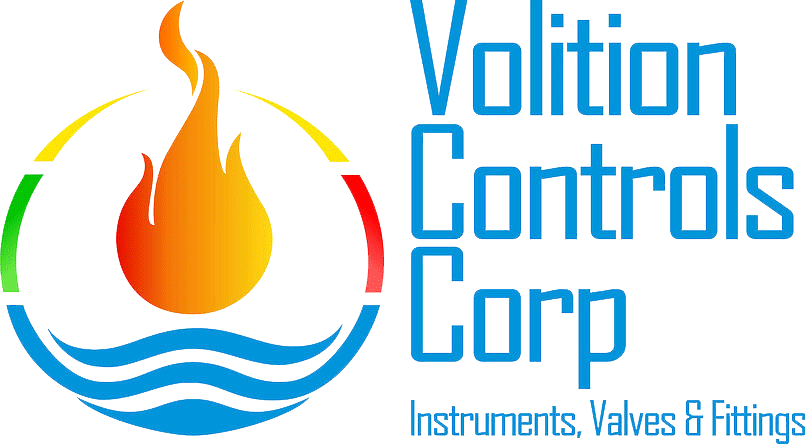 Volition Controls is a Manufacturer's Representative & Distribution Company
VTK series of vibrating tuning forks are an ideal solution for many point level detection applications because they are un-affected by either the dielectric or the conductivity of the medium. When the tuning fork is submerged in the medium the frequency at which at which it vibrates changes. This change is detected by the unit's electronics and is converted into a switch output, either relay (SPDT) or PNP/NPN (depending on the model). Users around the world have come to depend on this technology as one that is easy to apply and very reliable.
All models are made in 316 Stainless Steel, can be ordered with a great variety of threaded, flange, or hygienic fittings, are available with Halar or epoxy coatings and can operate at temperatures up to 120ºC (248ºF). All models (except the mini-versions) have a time delay adjustment of 1, 5, 10 or 20 seconds as well as a Wet/Dry selection for both High and Low level application requirements.
PRODUCT HIGHLIGHTS
Application:Level Switch in Liquids
Operating Voltage:DC - 18...36Vdc / AC - 85...260Vac (50/60Hz)
Current Consumption:DC - (Máx) 6mA / AC - (Máx) 10mA
Output:PNP (2 &3 wires) / Relay (SPDT)
Medium Viscosity:Max: 20000cs
Accuracy:0.1%
Repeatibility:< 0.5mm
Time Delay:MVTK - 1 sec./ VTK - 1 até 20 Sec. (adjustable)
Load Current (Max):Relay (5A - 250Vac) / PNP Max 500mA
Enclosure Material:316 S.S , Aluminum and Nylon
Electrical Connections:MVTK - DIN43650 and M12 connector / VTK - ½" NPT, Cable Gland and M12 connector
Process Connection:3/4" to 1 ½" BSP, NPT, Flanged or Sanitary connection
Wetted Parts:316 S.S
Operating Temperature:MVTK -14 to 212º F (-10 to 100ºC) / VTK -14 to 176º F (-10 to 80ºC)
Max Pressure:725 PSI (50 Bar)
Class Protection:IP65 to IP67 (IEC 60529)