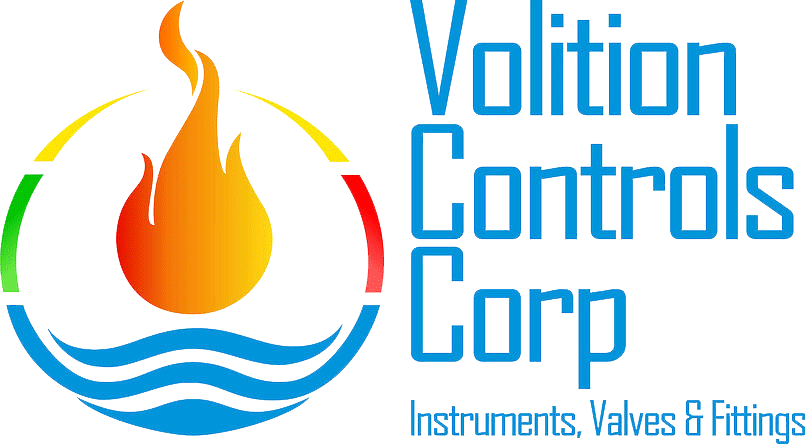 Volition Controls is a Manufacturer's Representative & Distribution Company
GAUGES
Industrial All-Welded Stainless Steel Pressure Gauges

Hi-Vis Dials

Differential Pressure Gauges (Piston & Diaphrgam designs)

Stainless Steel Pressure Gauges with crimped bezel

Utility Pressure Gauges

All-Welded Stainless Steel Pressure Gauges

Process Pressure Gauges

Test Pressure Gauges
PRESSURE GAUGE CONFIGURATOR
Build Part #'s for Gauges & Seals

Drawings Created Instantly!

Roll Over Photos
PRESSURE
Volition Controls sells, calibrates and services all types of pressure instruments. We mount transmitters on diaphragm seals, NIST calibrate and recertify gauges and transmitters. See our products and services below.
DIAPHRAGM SEALS
Diaphragm seals use a flexible barrier, or diaphragm, to isolate pressure gauges, transmitters, indicators, from corrosive, or thick/viscous, and high temperature processes.
If you have a damaged seal, or a damaged gauge, we can often provide a better solution and or repair the assembly without having to replace both the entire instrument and seal.
TRANSMITTERS
We supply a transmitter for any pressure application.
Gauge Pressure

Differential Pressure, for level detection or plugged filter monitoring

Absolute - Vacuum

Submersible / Hydrostatic / Draw Down
REGULATORS
AURA Regulator Features:
Cleanroom-assembled for oxygen service.

Encapsulated seat design is the heart of AURA's reliability

The first of its kind in the instrumentation and process industry, the encapsulated seat works to filter particles and debris causing seat failure and unnecessary downtime.AURA's commitment to find the better way allows for superior reliability and performance.Solutions, standard or custom, are designed, built, and delivered under an ISO 9000-2008 environment.

AURA products have a LIFETIME WARRANTY.
EX1 General purpose regulators designed to provide primary pressure control of gases or liquids with inlets up to 6000 psig.

EX2 Two stage regulator.

EXB back pressure regulator provides adjustable relief of excess pressure in closed loop systems caused by spikes in inlet pressure up to 500 psig.

EXC is a general purpose regulator that provides accurate and reliable pressure control of gases and liquids up to inlets of 5500 psig where space is at a premium.

EXD is an automatic switchover system designed to provide a continuous supply of high purity gas for inlet pressures up to 3000 psig.

EXF is designed to provide primary control of high flow gases and liquids at delivery pressures up to 250 psig.

EXH series incorporates a self-relieving valve that enables full range adjustment in closed looped systems.

EXS is a precision single stage regulator designed to provide control under sub-atmospheric conditions in addition to low flow positive pressure applications.

EXT High Temperature Single Stage Pressure Reducing Regulator is designed to control the pressure of gases and liquids at elevated temperatures and ambient process environments as high as 500°F.

EXV Vaporizing regulators provide steady and reliable heat to vaporize and maintain gas phase of samples for analysis.