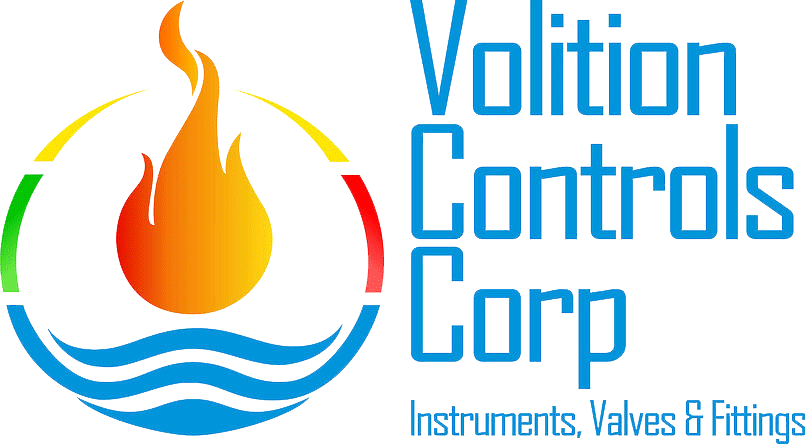 Volition Controls is a Manufacturer's Representative & Distribution Company
DIRECTORY OF MANUFACTURER'S & BRANDS
We are pleased to sell & service these manufacturer's products
ALIA, Inc.
Manufacturer of high performance flow and pressure measuring instruments.
Their products include:
AMF / AMC Electromagnetic Flowmeters

AUF Ultrasonic Flowmeters

AVF Variable Area Flowmeters

AVF Vortex Flowmeters

APT / APL / ADP Smart Differential Pressure Transmitters

ARC Paperless Recorders

AHT / ACA Multi-Function Calibrators

ATF Smart Target Flowmeters

Positive Displacement flowmeters

Turbine Flowmeters
ATi

ANALYTICAL TECHNOLOGY, Inc.,
Manufacturer of Electrochemical & Optical Sensor instruments for gas detection and water quality monitoring.
Water Parameters
- Ammonia
- Chlorine
- Chlorine Dioxide
- Conductivity
- Dissolved Oxygen
- Fluoride
- Hydrogen Peroxide
- Ozone
- Paracetic Acid
- Permanganate
- pH / ORP
- Sulfide
- Sulfite
- Suspended Solids
- Turbidity
- Portable Water Quality Systems
- Water Quality Panels
Gas Parameters
- Bromine
- Chlorine
- Chlorine Dioxide
- Fluorine
- Ozone
- Iodine
- Ammonia
- Carbon Monoxide
- Hydrogen
- Oxygen
- Phosgene
- Hydrogen Chloride
- Hydrogen Cyanide
- Hydrogen Fluoride
- Hydrogen Sulfide
- Nitric Oxide
- Nitrogen Dioxide
​
- NOx
- Sulfur Dioxide
- Arsine
- Diborane
- Germane
- Hydrogen Selenide
- Phosphine
- Silane
- Acid Gases
- Ethylene Oxide
- Formaldehyde
- Hydrogen Peroxide
- Alcohol
- Acetylene
BADGER Meter
With over 115 years of experience and a wide range of meters and measurement technologies Badger offers a promise of consistency and service that has customers returning for decades.
Highly-accurate and dependable flow control and measurement solutions leverage one of the broadest, technology-rich portfolios in the industry.
DWYER INSTRUMENTS, Inc.
Manufacturer of many types of controls and instrumentation and brands such as:
Mercoid Controls

Love Controls

W.E. Anderson

Proximity Controls
GESTRA
A leader in design and production of valves and control systems for heat and process fluid control. Gestra provides a full line of steam solutions for all commercial and industrial applications where steam is generated, distributed, or used.
- Blowdown Valves
- Check Valves
- Strainers
- Oil Detectors
- Level Control
- Steam Generators & Desuperheaters
- Steam Traps; Bimetallic, Steriline & Thermostatic
GASCO
Manufacturer of blended gases to exact specifications for calibration requirements.
- Reactive & Non-Reactive Gases (Disposable & Refillable Bottles)
- Regulators
- Carrying Cases / Calibration Kits
G.I.E., Inc.
Global Industrial Equipment, Inc. is a manufacturer of diaphragm, ball, butterfly and check
valves.
- Diaphragm Valves
Weir Style

Straightway Style

Replacement Diaphragms
- Ball Valves
- Check Valves
HYCONTROL
Manufacturer of level measurement solutions
- Non-Contacting Radar
VG5 Radar: For Liquids

VG6 Radar: For Solids

VG7 Radar: High accuracy for corrosive environments
- Ultrasonic
Microflex C: Two-wire Level Transmitter

Microflex LR

Miniflex LR

Multiflex

Reflex Scanflex

Reflex LR

Sonarflex: Sludge / Interface Level Measurement
- Guided Wave Radar / TDR
VF2: Guided wave radar

VF03: Guided wave radar

VF7: Guided wave radar
for Interface
INLINE
INLINE is a manufacturer of high performance, corrosion resistant ball valves and
automated systems.
- Ball Valves
1-Piece, 2-Piece, 3-Piece

Compression Fitting Ends

Sanitary Valves

Flanged Valves

Threaded Valves

ISO 5211 Direct Mount - Automated Valves

Multiport Valves, 3-way, 4-way, L-Port, "T"-Port, Bottom Port
INTEMPCO
Intempco is a privately owned manufacturer of temperature, level and humidity sensors.
- Temperature
MIST: Microprocessor Integrated Sensor Transmitter

Temperature Switches

Digital Temperature Gauge

3A Sanitary Sensors
- Level
Level Switches

Conductivity Switches

Capacitance Level Transmitters

Float Level Transmitters
Kasco

.
Aerators, Mixers & Agitators.
The most efficient and effective water quality product solutions for keeping water in motion.
KOBOLD
KOBOLD is a privately owned manufacturer of FLOW, LEVEL, PRESSURE & TEMPERATURE sensors & transmitters.
Other KOBOLD product manufacturing names: HENSCHEN, UNIROTA, HEINRICHS and
MESURA.
Max-Air Technology
The best way to automate your process.
Actuator Designer & Manufacturers
Pneumatic: Rack & Pinion, Scoth Yolk

Electric

Electro-pneumatic

Accessories: Limit Switches, Solenoids, Positioners, etc...
MONARCH INSTRUMENTS
Manufacturer of maintenance and monitoring instruments
- Recorders, Paperless
C1250, DC2000, DC6000 DataChart
- Tachometers
Portable PLT200, PT99, Phasar Laser
- Vibration Meters
- Speed Sensors
Optical, ROS-HT

Laser, CSLS

Inductive, GE200 HP

Infrared, IRS-P & IRS-W

Magnetic, M-190W & M190P
PRECISION DIGITAL
A manufacturer of displays for critical process information.
- Panel Meters / Indicators
- Explosion Proo
- Large Displays
- Loop-Powere
- Temperature Displays
- Level Meter
- Digital Pressure Gauges
- Flow / Rate Totalizer
- Batch Control
- Limit Controller
- Scanners
- Pump Control
PRELECTRONICS
A manufacturer of signal conditioning made smarter and simpler. We are the interface between
your process measurement points and your control system, securing the integrity of your analog
and digital signals.
Temperature

Intrinsically Safe Interfaces

Isolation

Displays

Communication
- Pressure
Pressure Gauges

Sanitary Pressure Gauges

Diaphragm Seals

Annular Seals

Switches

Transmitters

Custom Dial Faces
REO

TEMP

INSTRUMENTS
A temperature and pressure instrumentation manufacturer.
- Temperature
Industrial Bimetal Thermometers

Dual Mode Thermometers

RTD's

Thermocouples

Thermowells

Sanitary

Thermometers

Composting Products
SIKA
- Flow Instruments
- Electronic Measuring & Calibration Instruments
- Mechanical Measuring Instruments
- Marine Instrumentation
- Level Switches
Tuning Fork
Conductive
Capacitive
SC700 Series

SC400 Series
SITRON
An industrial technology design and manufacturing company for flow, level
and pressure products.
- Flow Switches
- Flow Transmitters
- Level Transmitters
Capacitive
SC404 Series

SC120 Series
- Pressure Sensors
THERMAL INSTRUMENT Co
A manufacturer of Thermal Mass Flowmeters & Switches
- Insertion Thermal Mass Flowmeters
- Inline Thermal Mass Flowmeters
- Thermal Mass Flow Switches
TRUELOK
A manufacturer of fittings & valves.
- Compression Tube Fittings
- Face Seal & Mini-weld Fittings
- Valves; Diaphragm, Ball, Needle, Toggle & Check
WARREN CONTROLS

Dependable, Rugged, Precision control valves & accessories
- Industrial Controls
- Commercial HVAC / BAC
- Naval / Marine Valves
- Deaerator components
- Regulators & Controls
​